How To Create a Strategic Plan | Entrepreneur's Ultimate Guide
If you're ready to learn how to create a strategic plan for your online business or small business, this ultimate step by step guide to annual and quarterly strategic planning process will help you grow your business and make strategic planning super simple with a strategic planning template and examples to help you create your very own strategic plan and make this your best year in business.
---
I'm a nerd.
I love nothing more than a beautiful spreadsheet, color coded and frame-worthy. So when it comes time to create a strategic plan for my online business, I go all out.
We're talking multiple tabs, sticky notes, highlighters, and a sign on my door that says 'Do Not Disturb' in case 2 small children decide they get to be part of the fun too.
The reason I'm so passionate about strategic planning (sticky notes and highlighters aside) is because it genuinely impacts your ability to achieve your goals faster and easier.
Unfortunately, most entrepreneurs aren't creating strategic plans for their small businesses. Maybe because they don't know how? Or maybe because they haven't found a strategic planning process that feels good and gets them results?
Strategic planning usually gets a bit of a bad rap, especially if you're coming from corporate, where strategic plans take days to develop and then spend years gathering dust on shelves.
However, there's a way to create a strategic plan that is SIMPLE, fun, and actually makes you more money in your business. In this article, I am going to simplify the strategic planning process and guide you through my step by step framework for creating a 90 day strategic plan (whether you're a solo entrepreneur or you manage a small team) so that you can achieve your most important business goals this year, and live the dream life that comes with them.
If you're ready to make the most out of the next 90 days, and you're craving the clarity that comes with having a crystal clear roadmap to achieving your goals, you're in the right spot.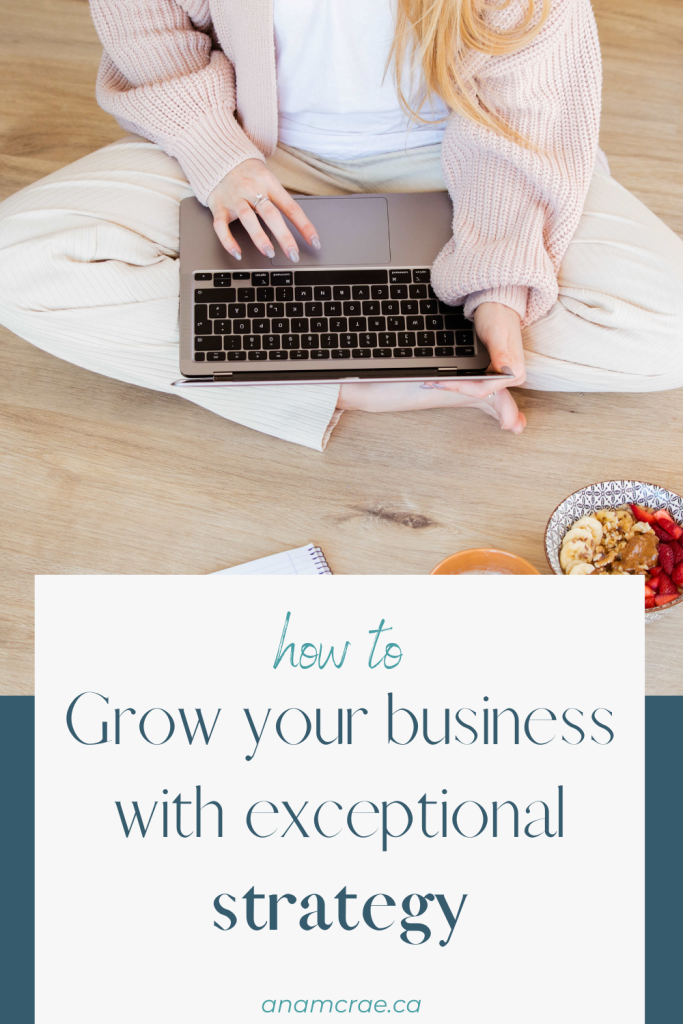 What is a strategic plan?
A strategic plan is essentially the documentation of a strategy you've decided is the best course of action to get you to your goal.
A strategic plan allows you to intentionally align your resources (time, energy, money, team) with the vision you're working toward, and get there faster.
Having an effective strategic planning process helps you build a strategic plan so that you can clarify where you're going, nuance the actions that matter from those that don't, and know exactly where to focus your time and energy to get the results you want.
Whether you're just starting your own business, or you've been managing a team for years, there are always so many directions you could go in (and no shortage of new ideas). While this is great in some ways, it can also slow you down if it distracts you from your ultimate goal or burdens you with decision fatigue along the way.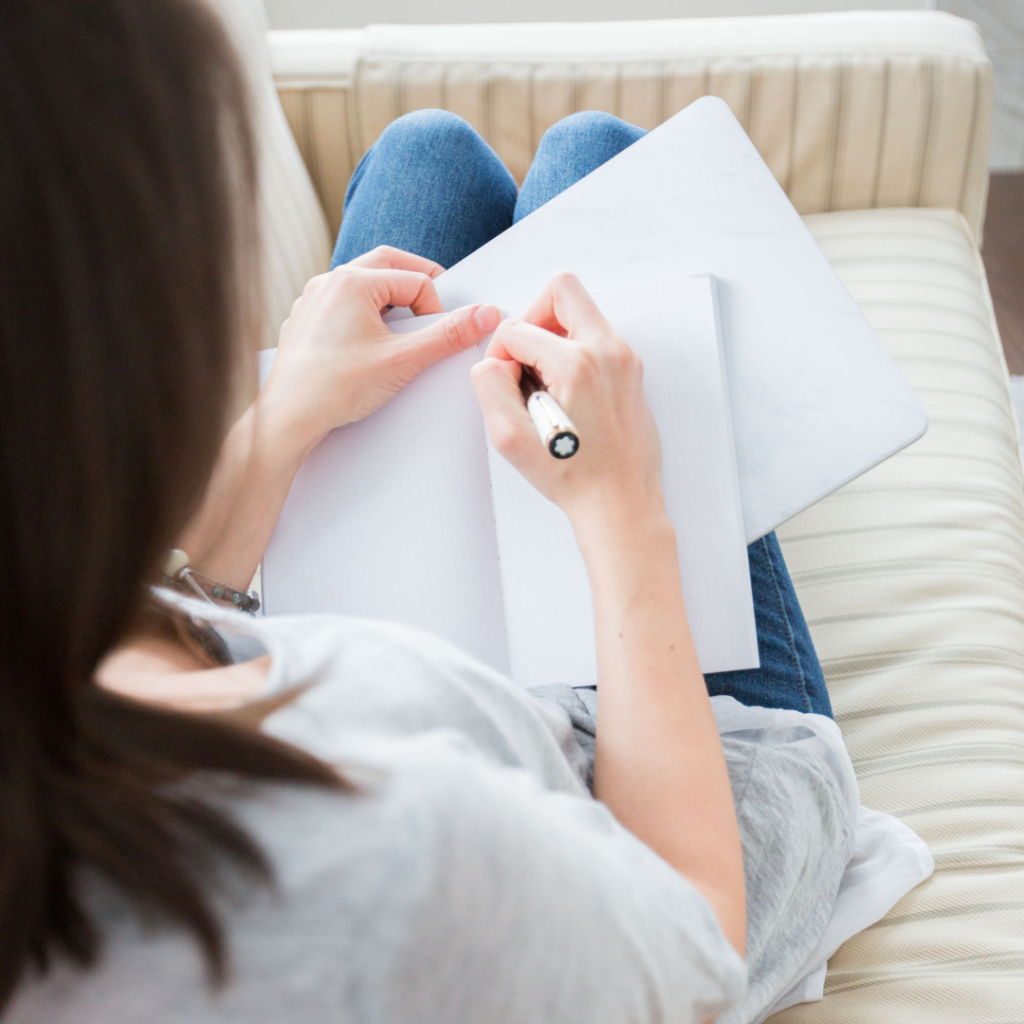 Having a strategic plan allows you to work on the right things so that you end up where you want to go.
Related Post: Mid-Year Goals Review | 5 Key Questions for Business Owners
It allows you to identify opportunities that could scale your revenue and impact further, and pinpoint weaknesses that need to be addressed in order to get to the next level.
Walking your team through the right strategic planning process steps allows them to get aligned with your vision and direction, and it ensures that everyone on the boat is paddling in the same direction.
After learning how to create a strategic plan for your small business, you'll able to focus on what really drives your success, and minimize distractions in your business that don't move you closer to your goals.
You'll walk away from this article knowing exactly how to create a 90 day strategic plan for your business. And don't worry, I will break it down for you so that you don't need an MBA or 37 cups of coffee to get through it!
How To Create A Strategic Plan For Your Small Business
Success gets to be simple. And so does strategic planning.
In this article, I will show you the simple process I use with entrepreneurs across the world to help them create a strategic plan to hit their biggest business goals.
This strategic planning process has been used with small, medium, and large companies all over the country. It's been used with non profit organizations and different sectors of government.
The companies I've worked with pay thousands of dollars to learn and implement this in their businesses because it works. And it works for everyone. Luckily for you, you're getting all of this content for free! So let's dig in.
I have a workbook to go along with this blog post so if you want to create a strategic plan for your business right now, (rather than reading this article and not doing anything with it), drop your email address below to get instant access to the Ultimate Strategic Planning Workbook for solo entrepreneurs and small teams.
Get Clear On Your Most Important Goal
A strategic plan only works if it helps you achieve an important goal… meaning you need to actually know what you're working toward, and why.
Do you want to double your revenue?
Do you want to maintain your revenue and work half the hours?
Do you want to get your first paying clients or make your first $10K month?
The very first (and most important) step of any strategic planning process is to get clear on the goal. Make sure, when you set your goal, that you're not making these most common goal setting mistakes entrepreneurs make.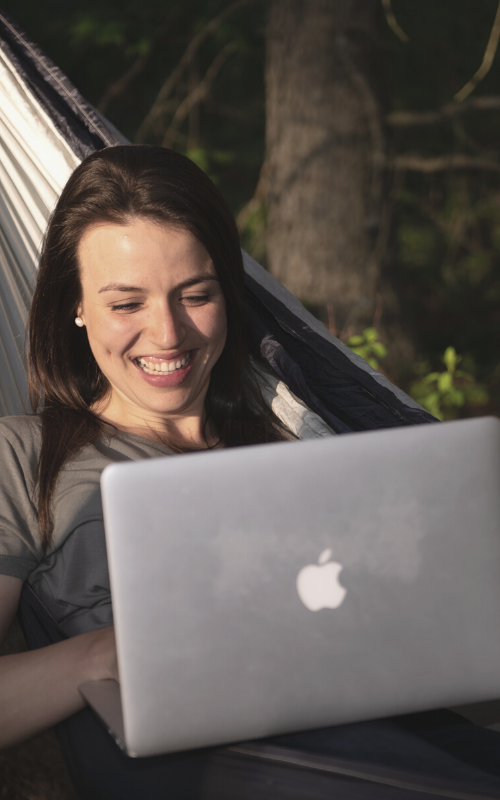 Start by asking yourself, what is the most important outcome for you to achieve in your business?
If that question feels hard to answer, download the Ultimate Strategic Planning Workbook which has extra prompts to help you dig into these questions in more detail and get more out of it.
Once you know your goal (and I mean really know what you most want to achieve and crystal clear detail) then you can move onto step two.
Related post: How To Set Goals & Create Fulfilling Success ™ In Life & Business
Audit What Is & Isn't Working In Your Business
Before creating a strategy, we need to know what is and isn't working so we can see where the biggest opportunities for improvement are hiding.
There are 5 key areas to audit in your business:
Products & Services: what you're selling
Marketing & Sales: how you're creating awareness about your company & leading people to the decision to buy from you
Client results & Satisfaction: how effectively you're solving your clients' problems & what that experience feels like for them
Scalability (team & processes): the processes & team behind the scenes and how effectively the business is being run
Your high performance habits: this is YOU. How optimally you are taking care of yourself so that you can perform at your highest level as an entrepreneur?
Look at each of these areas in your business and ask yourself what's working well, what isn't working, and what ideas for improvement do you have?
The Ultimate Strategic Planning Workbook has 16 specific prompts to help you assess each of these areas to make it super simple for you to complete a thorough audit of your key business areas! Download the workbook to use alongside this process.
Decide Where To Focus
Attempting to improve everything in your business at the same time is not strategic. This is unsustainable and leads to very little progress in any direction (especially for solo entrepreneurs).
Prioritizing is uncomfortable because it requires saying NO to something that very well might work. But your success depends on you ACTUALLY prioritizing where you will focus your time and energy, not just cramming it all in there.
This means you might have great ideas in each business area, but you should only focus on improving the business areas that are going to move you toward your most important goal.
Some areas of your business might need MORE focus than others. Ie. if you're selling 50 offers a month but your customers are dropping off after 30 days, you don't need to improve your marketing/sales, you need to focus more on customer results and satisfaction.
It's okay to not weigh every area of your business equally, or to not improve certain areas at all.
So, decide which key business areas you want to prioritize in the next 90 days, keeping in mind your capacity, your team's capacity, and the end goal.
Determine The Ideal State
It's easy to identify what you DON'T want
I don't want to get on discovery calls that don't convert
I don't want deadlines getting missed by my team
I don't want empty spots in a program we're running
We want to focus on clarifying what you DO want.
Think about where you are now, and where you want to be in 90 days, for each of these key business areas.
For example in your products & services you might want to go from $10,000/month in revenue to $30,000/month in revenue. Or from inconsistent clients to consistent clients.
In your marketing & sales, you might want to go from people having no idea what I do to 5 people asking to get on a call each month; or from 200 email list subscribers to 500 email list subscribers; or from inconsistently marketing to posting 3x a week on social media.
Once you figure out your ideal state in the key business areas, you can move on to step five.
Decide The Best Path To Your Goal
Once you've laid out the gap (from X to Y), brainstorm HOW you could achieve these goals. This doesn't need to be complicated, just get down on paper everything you could do to close the gap you've identified. Do you need to take a course? Get a coach? Rework your routine? Research something? Lay out a plan? Meet someone for coffee?
Brainstorming various ideas without censoring yourself will give you a pool of options to choose from when we finally pull together your 90 day strategic plan in the final step of this process!
Here are some questions to help you brainstorm:
What are all of the possible ways I could move my business toward that objective?
What has made the biggest difference here in the past?
What have I not tried yet that might move me forward?
If I knew with 100% certainty I would succeed, what would I do here?
What would make the biggest impact on the objective?
Once you've come up with a list of ways that you could achieve the objective, determine the option that is MOST likely to help you get there. This will be your 'How' for the quarter. Don't try to squeeze everything into one quarter, or one year. Get laser focused in where you're dedicating your time and energy.
Create Your Strategic Plan
Now it's time to put it all together.
You know your goal.
You know what is and isn't working in your key business areas.
You know which areas you want to prioritize right now to move you toward your goal.
You know the ideal state you want to achieve.
You know how you're going to achieve the ideal state.
With this kind of clarity, you can create a 90 day strategic plan with ease.
Strategic Planning Process Step 5: Create Action Plan
A business action plan ties together the various pieces of your strategic planning process steps into a clear and actionable plan that you can start working towards immediately.
Here's an example:
The Most Important Goal: $100,000 in revenue
BUSINESS AREA
FROM
TO
HOW
FIRST STEP & DEADLINE
Products/ Services
50 customers
100 customers
Launch a group program so I can serve more people
Do market research (by April 15th)
Marketing/ Sales
10 proposals going out each month
20 proposals going out each month
Create a sales funnel to lead potential clients onto discovery calls more frequently
Create a valuable lead magnet (by April 30th)
Client Results / Satisfaction
3 month avg customer retention
6 month avg customer retention
Implement monthly checkpoints with clients
Brainstorm what questions to ask (by May 14th)
Scalability (team/ processes)
spending 5 hours/week on social media
spending 1 hour/week on social media
Document our processBuy a software to automate scheduling Hire a team member to take over engagement
Ask network for quality Virtual Assistant leads (by May 30th)
Research best software (by April 20th)
You (high performance habits)
working 8 hours without a lunch break
eating lunch & getting out for a walk each day
Time block a walk in my calendarPrep lunch the night before
Decide when I want to walk & where (by April 5)Create a meal plan (by April 7)
This high level chart outlines the strategy that a small business owner might use over the next 90 days to help them achieve their most important goal.
To grab your own downloadable & editable PDF of this Strategic Plan Template, download the Ultimate Strategic Planning Workbook for Small Business Owners here.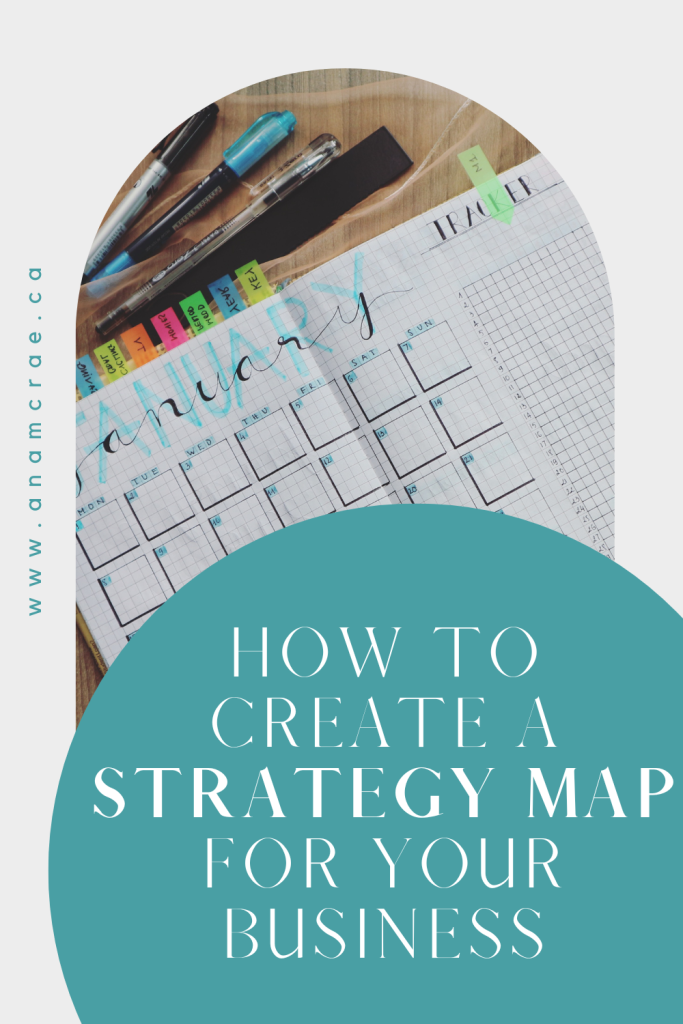 A strategic plan for your business creates the focus you need to achieve bigger and better results.
Putting in maximum effort without taking the time to step back and consider your objectives creates burnout with very little to show for it.
When you follow a strategic planning process that works, success is simple.
I know this process has worked time and time again for the high level CEOs and aspiring entrepreneurs that I coach on a weekly basis. My clients are hitting big goals (like securing 99.8% of their annual revenue in 8 weeks, launching profitable businesses that allow them to quit their day jobs in 12 weeks, and having their best years ever in business), and doing it faster and easier because we take the time to get clear on their strategic plan.
I hope these strategic planning process steps work well for you in helping you not only identify where you're heading and what you'll do to get there, but also in getting excited about this journey you're on and the incredible business you are building.
If you are an ambitious entrepreneur looking to create not just financial success, but fulfilling success™, book a discovery call to explore how we could work together to help you build, grow, or scale a thriving business so that you can live your dream life.
And if you found this article valuable, please consider sharing it on your social media so that other aspiring & ambitious entrepreneurs like you have the resources they need to succeed.
What goals are you working toward in your business this year? Let us know in the comments below!
---
Related posts:
---