How To Feel More Fulfilled In Life & Business
Ready to figure out how to feel more fulfilled in life and business and create a fulfilling life you love? Wondering how to feel fulfilled in life and how to find fulfilling work but coming up short? These 4 keys to feeling fulfilled in life and work will explain exactly what is fulfillment, how to achieve fulfillment, how to create a fulfilling life, and how to find fulfilling work. Let's dig in!
---
Google the definition of fulfillment and you're not any closer to actually understanding what it is and how to achieve it in your life. In fact, Merriam-Webster's definition "feeling happiness and satisfaction" makes fulfillment seem simply a redundant word for happiness. But fulfillment goes deeper than the feeling of happiness. In this article I share exactly what fulfillment is and isn't and how to create a fulfilling life you love.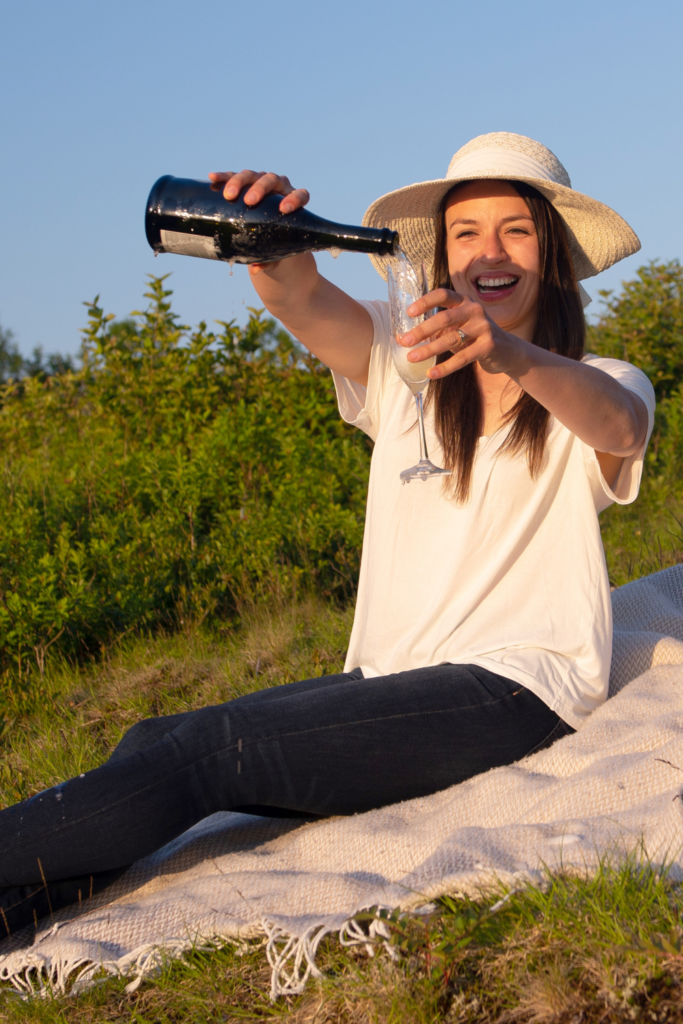 What's the difference between fulfillment, happiness, and joy?
Joy. Happiness. Fulfillment.
They belong together on the spectrum of positive emotions, but they differ in meaningful ways.
On this spectrum, joy is fleeting – like a giggle that bubbles up to the surface unexpectedly; happiness last a little longer – like a genuine smile spreading across your face that takes a little longer to dissipate; and fulfillment is like a big slow inhale and exhale, an ever present knowing that your life is everything you truly wanted it to be.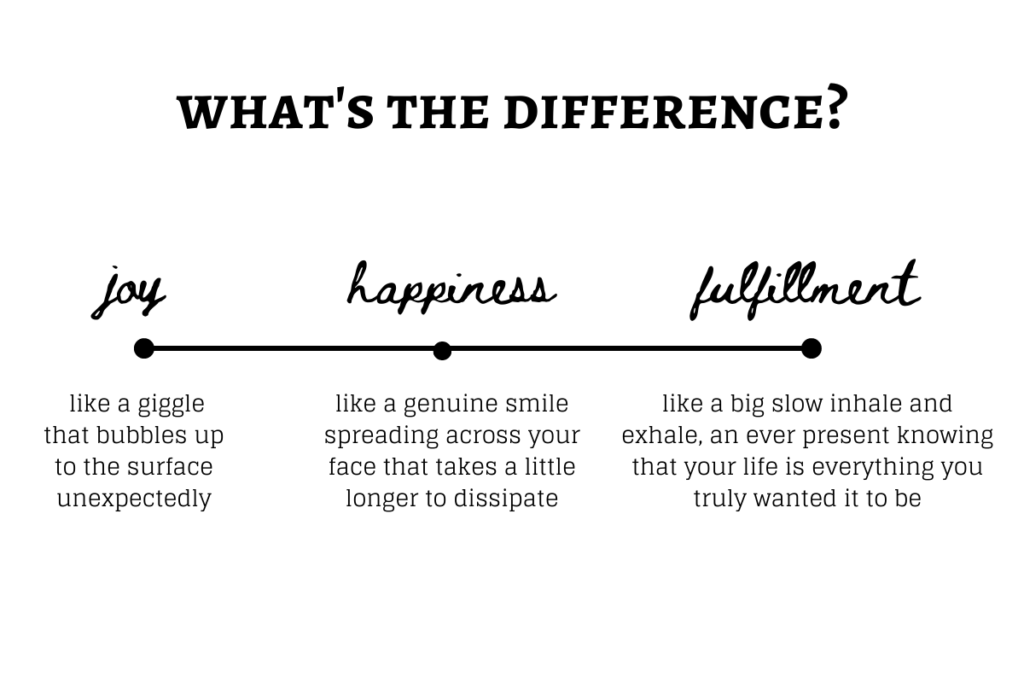 What does fulfillment actually mean?
Fulfillment is a deep inner sense of contentment rooted in knowing your life is what you've always wanted it to be.
You notice it when you're laying in bed at night, feeling blissful about how you spent your day. It is there in the pride you feel when you reflect on everything you've accomplished in life. It is hidden in the gratitude that overwhelms you when you stop to look around you and realize how incredibly fortunate you are to be exactly where you are.
Fulfillment is the purpose of life.
You live out your days with the aim of creating a life that fulfills you at your core.
Many people lose sight of the goal of fulfillment as they get caught in the vortex of financial obligations, responsibilities at work, and never ending to do lists at home. But for those who pause long enough to ask the question "how to feel fulfilled in life?", the reward is already on its way.
I believe the journey to fulfillment is the greatest endeavor you could pursue.
How to feel more fulfilled in life and business? How to live a fulfilling life?
In truth, the equation for fulfillment is quite simple.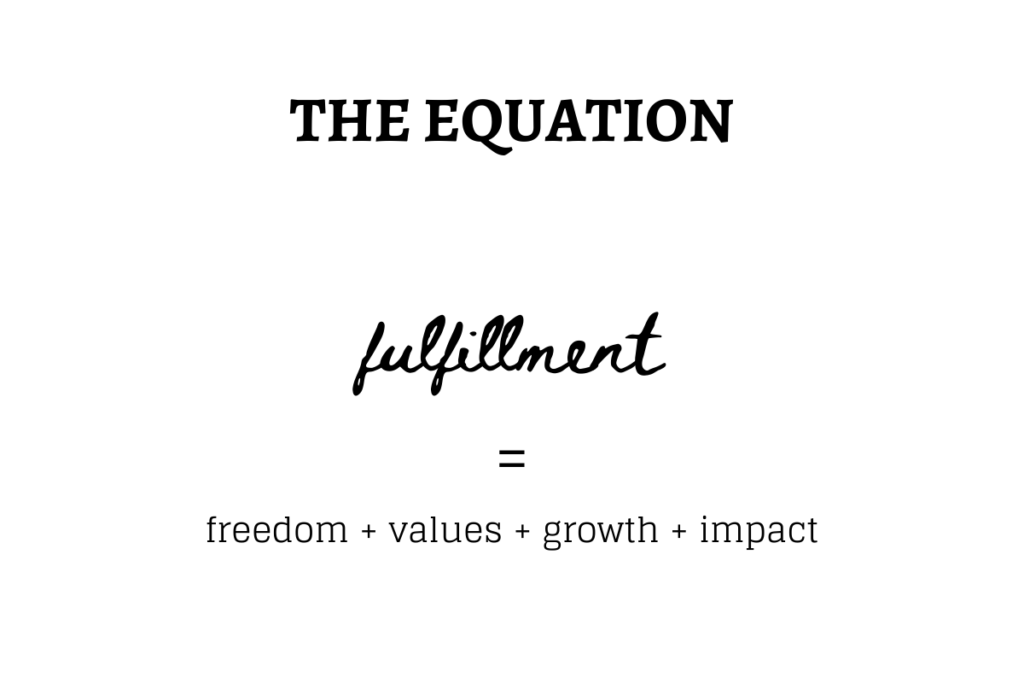 Fulfillment comes as a result of creating a life where you have ample time and money to live a life that aligns with your personal values, continuously challenges you to grow and evolve, and contributes to a movement that is bigger than you.
How to feel more fulfilled in life? Achieve freedom of time and money
Freedom of time and money are key drivers in creating fulfillment. The ability to choose how you spend your time and having the finances to support that vision are important in creating a fulfilling life.
Many of my coaching clients jump from the corporate world into entrepreneurship because the thought of setting their own schedules and not being limited by pay bands is very exciting.
Financial freedom and time freedom are foundational in the creation of fulfillment, but most people make the mistake of assuming that's all there is to it. "If only I had more time to ___ and more money to ___, I would be happy."
Although time and money are important and contribute greatly to happiness, there is actually more to the fulfillment equation.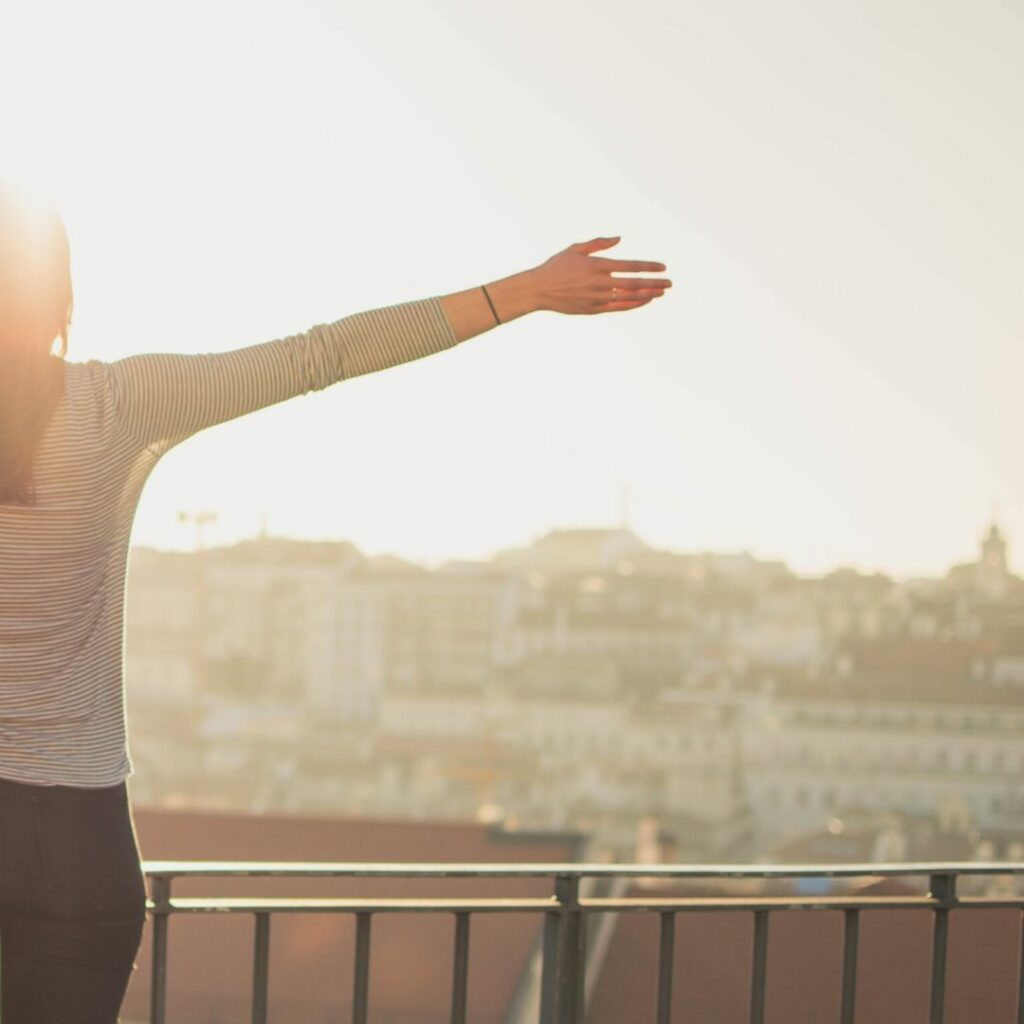 How do I know this?
By spending the last 6 years working with high level CEOs who have an abundance of financial and time freedom but are dissatisfied with their lives, I've witnessed the fact that fulfillment goes beyond time and money.
If you're a multiple-six-figure or seven-figure CEO who "has it all" but feels unfulfilled, book a connection call to see  how I can support you in living a fulfilling life while leading a thriving business.
How to feel more fulfilled in life? Embody your personal values
Defining your personal values is essential in designing a fulfilling life. When you know what matters most to you, you can intentionally increase its presence in your day to day.
In 2018, during my 'quarter life crisis', I did the inner work of defining my values and finally realized that 'family', specifically 'building a treasure house of happy memories with my family,' was very important to me. I also identified travel, health, and impact as my deepest personal values.
Knowing this has allowed me to build a life and business that supports spending an abundance of time with my kiddos, travelling the world, creating an impact, all within a flexible schedule that allows me to put my physical and mental health first. The corporate world never aligned with this lifestyle and left me deeply dissatisfied during the years I spent climbing the ladder and wondering why promotion after promotion never left me fulfilled.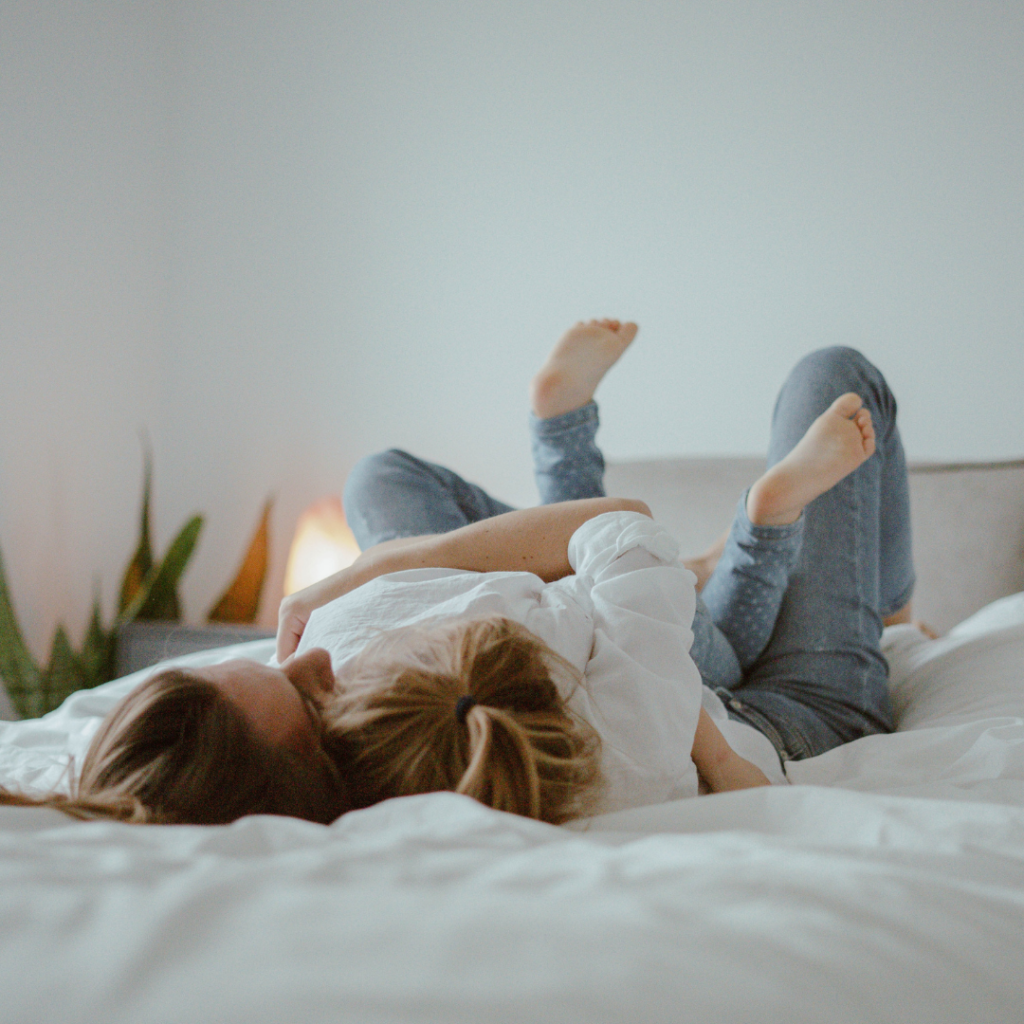 By becoming aware of just how important it was to me to be able to take my kids to the beach on a Tuesday afternoon, or spend 6 months travelling the country in a skoolie, or exercise during the 2pm slump, I was able to make the decision to transition out of corporate and into entrepreneurship with confidence.
I have an in-depth guide to defining your personal values that walks you through the step by step process of getting clear on what actually matters to you in life. You can access it for free by joining our email community below.
If you're not clear on what you value — and I mean beyond the generic word "connection" or "health", but actually knowing exactly what that means to you and how you want to embody it — then you'll be wondering how to feel fulfilled for ages because your fulfillment is left up to chance (hopefully you just sort of end up with a life that meets your values…?) And I know you're not going to leave your one life up to chance.
Take some time today to get clear on your personal values and reflect on where you can start making small changes to move you closer to a fulfilling life.
How to feel more fulfilled in life? Prioritize your personal growth & evolution
Challenging yourself to meet the edge of your comfort zone and building up that self-trust muscle ("I can trust myself to do big, scary things") by following through on those commitments allows you to grow into the next level version of yourself.
Related post: 3 Personal Development Books To Inspire Growth
This personal growth creates a lasting sense of fulfillment. When you can look back at yourself one, three, five, years from now and see how much you've changed, the reflection contributes to a sense of fulfillment — of knowing you're making the most out of your life (reaching your potential); feeling proud of how far you've come; feeling completely grounded and content with who you are today.
Personal growth comes as a result of continuing to challenge yourself in big and small ways. Whether you take on a huge project in your business that has you fired up but nervous, or you decide to start smiling at everyone you pass on the street, you will grow in one way or another.
Intentionally taking on initiatives outside your current norm is a great strategy for achieving the fulfillment you're craving in your life.
Related post: How To Measure Your Progress On Your Personal Growth Goals
How to feel more fulfilled in life? Connect to something bigger than you
Fulfillment comes from impact. Being a part of something bigger than yourself creates a deep rooted contentment. Contributing to a movement you are passionate about helps you fulfill your purpose — and that's what it's all about at the end of the day.
Purpose can feel tricky to pinpoint. You might hold the belief that one day your purpose will strike like a bolt of lightning and you'll have complete clarity over who you are, what you're meant to do in this world, and how to go about it. However, that's not how purpose works.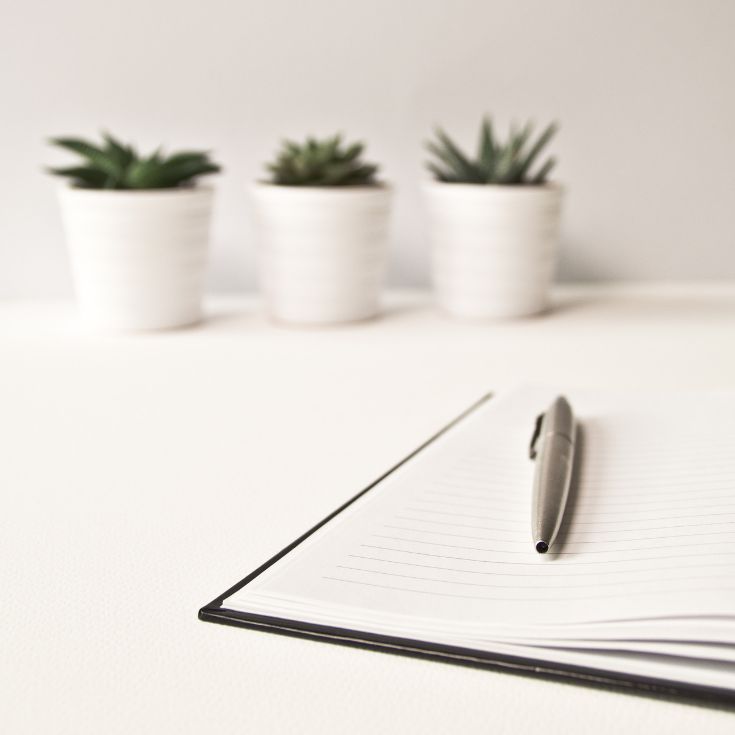 "Finding your purpose" is a result of intentionally dedicating your energy to doing the inner work of discovering how your passions, skills, and financial desires align into a profitable business model or sought-after career.
Related post: Finding Your Purpose With 10 Questions
If you currently feel directionless in your career and have no idea what you want to do instead, my 1:1 purpose coaching program will help you define your purpose so that you can build a fulfilling life. Book a connection call any time to see if we would be a great fit.
What conversations do you like to be a part of? What cause/movement triggers emotion in you? Where do you feel you can have the most impact?
How are you contributing your time, money, and energy to a movement you're passionate about on a regular basis? How does your career align with your purpose?
When you connect your day to day work/life to a bigger picture, every day has meaning, a sense of purpose, and the feeling of fulfillment when you lay your head down on your pillow at night.
Related post: How To Find Your Purpose In Life
How to feel more fulfilled at work?
Many people expect that fulfillment comes only from a job that aligns with your purpose, but, as you've seen above, fulfillment is created outside of work in many ways. Start making small shifts in all areas of your life to build up the level of fulfillment you feel with your life.
If you're wondering how to feel more fulfilled in life, a fulfilling career is the last piece of the puzzle.
But it is an important one. If what you spend 40 hours a week doing doesn't align with your values, how you like to spend your time, and your financial desires; if it doesn't provide regular opportunities to challenge yourself & grow as a person; and if it doesn't contribute to a movement you're passionate about, your fulfillment journey will feel as though there's a gaping hole in it.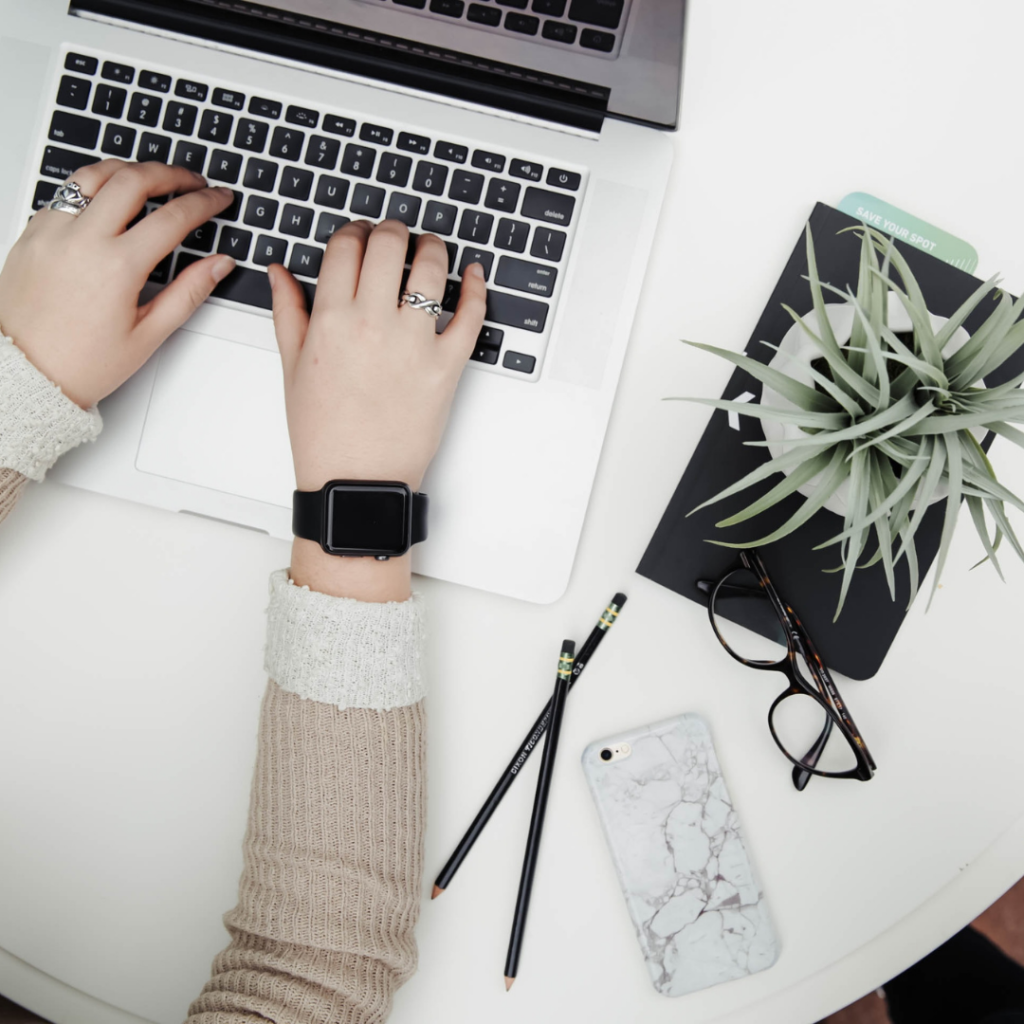 Finding fulfilling work depends on you knowing the answers to all of the above. Then you can begin your search for a job that aligns with what you desire.
Because there are so many competing priorities, I recommend you leverage the decision matrix to help you decide which job opportunity is the best choice for you. I've created a template for you to use and explained how the decision matrix works in this article.
What many of my purpose driven clients discover is that the traditional 9 to 5 doesn't check the boxes for them. They are rule breakers, status quo shakers, and they are ready to blaze their own trail and create a purpose-driven online business that allows them to live a fulfilling life on their terms.
Supporting ambitious women in launching and growing a business from $0 to 6 figures and beyond is one of my greatest passions. If you'd like to explore how I can support you in doing the same, book a call to connect with me here. You might be a great fit for the Purpose & Profit Program, or perhaps you're ready to go all in and get exclusive, personalized support through my 1:1 coaching program.
Building a business can provide you with the freedom, fulfillment, and financial abundance you crave.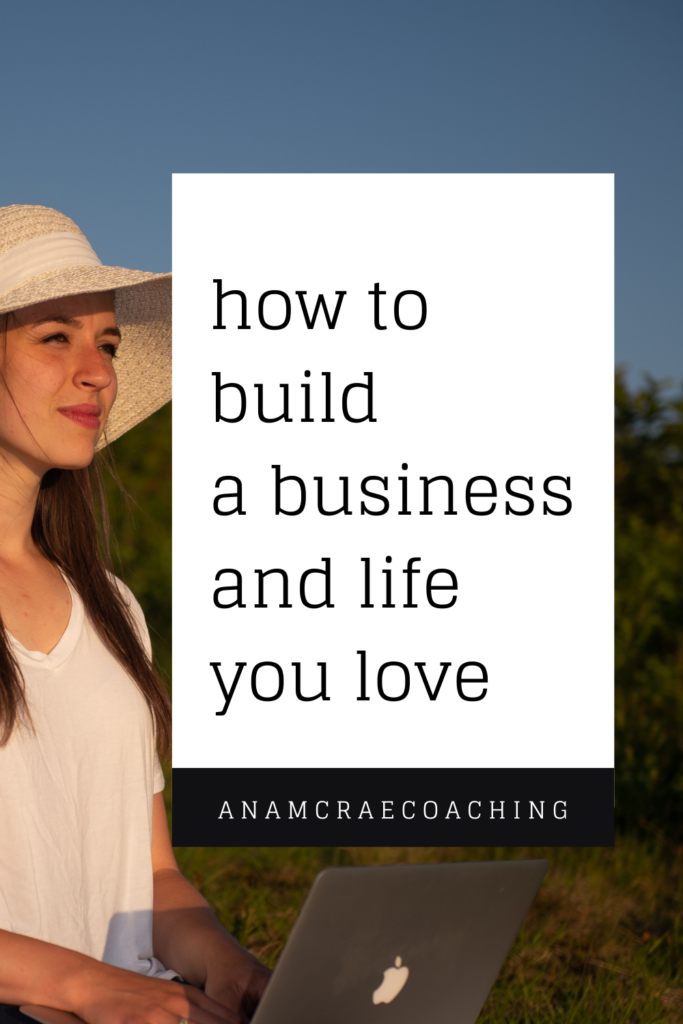 A fulfilling life is within your reach.
I don't care whether you're currently stuck in a corporate job that is sucking your soul dry, or you're running a multi-million dollar business that drains your energy, it is your responsibility to create a life you love living.
With these 4 keys to fulfillment, you no longer have to wonder how to feel more fulfilled in life and business.
How to feel more fulfilled in life and business is quite simple:
Take back control of your time and money
Spend your days in alignment with your personal values
Continuously challenge yourself to grow and evolve as a person
Contribute to a movement that is bigger than you
If you're ready to not just figure out how to feel more fulfilled in life and business, but actually go out and create a fulfilling life and business that you love, let's connect. Send me a DM on Instagram at @anamcraecoaching or book a time for us to connect on Zoom. Nothing lights me up more than supporting you in creating your dream life and business!
I'd love to hear your key takeaways from this article so drop a comment below, when do you feel most fulfilled in your life?
---
Related posts: